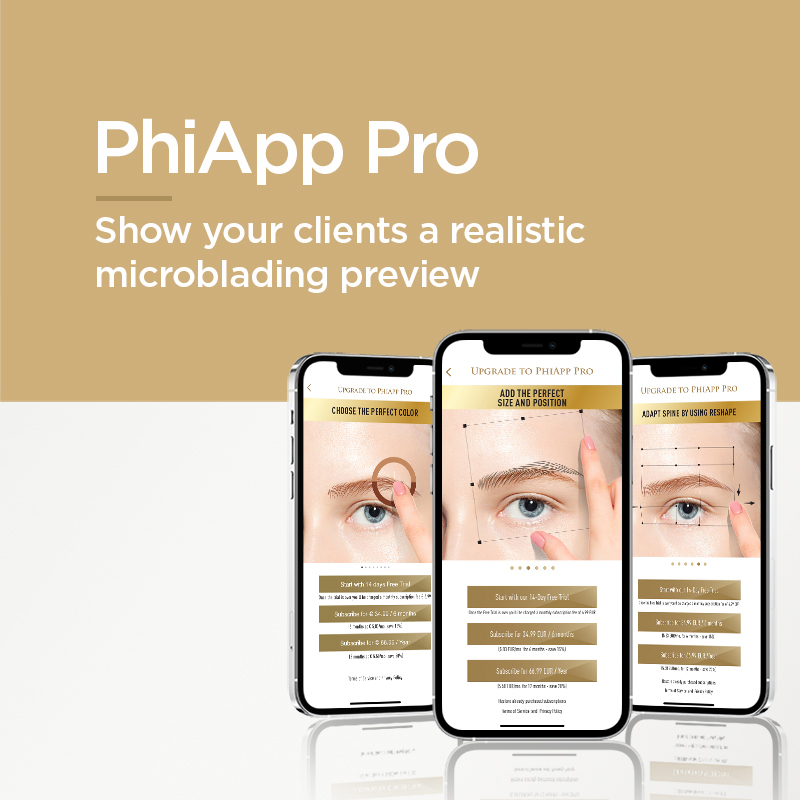 Discover the PhiApp Pro now and benefit from it in your next microblading treatments. This version offers features that support PhiBrows artists in their work and can show the client an expected result even before the start!
The PhiApp
The PhiApp is a helpful tool for many beauty treatments. It allows you to create your own client file with before and after photos. You can add information and important notes in order to be well-prepared for the next treatment.
Use "Measure" to achieve a 100% symmetrical result during shape drawing. Here you can see if all the drawn points are equal on both sides and what may need to be adjusted.
Sometimes, due to different skin conditions, you may not be sure whether a treatment can be done or not. The category Dr Phi supports you with questions about health and skin. There are very detailed FAQs that already answer most inquiries. Otherwise, you can consult our doctor through the app.
The PhiApp Pro
The Pro Version offers the possibility to choose eyebrow shape and size before the treatment. You can select from many patterns and find the right pigment colour. With your client's photo and the right choice of these details in the app, they will be able to see in advance what their microblading will look like. Ideal for consultation meetings as well!
Try the Pro version now 14 days for free and use the new features to your advantage!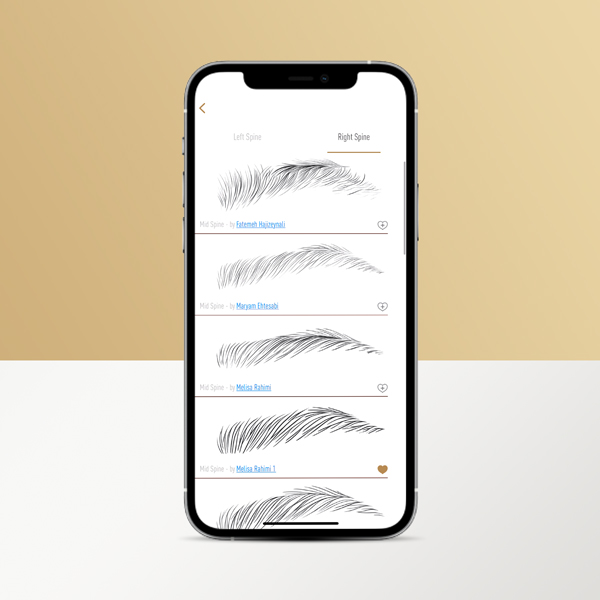 Pick the spine
When choosing the spine, follow the natural direction of your client's hair growth and set eyebrow strokes based on their own hair. The app will show you various spines that have been made by Grand Masters as templates for you. This ensures that you are well-prepared for the treatment and also gives your clients a good feeling in advance.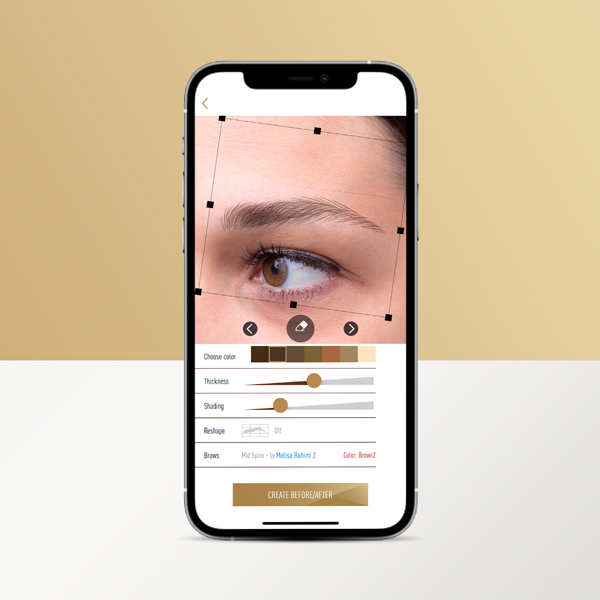 Set size & position
The next step is to adapt the size and position of the eyebrows suitable for your clients. Show them different options and decide together. Always make sure that the preview follows the natural eyebrows.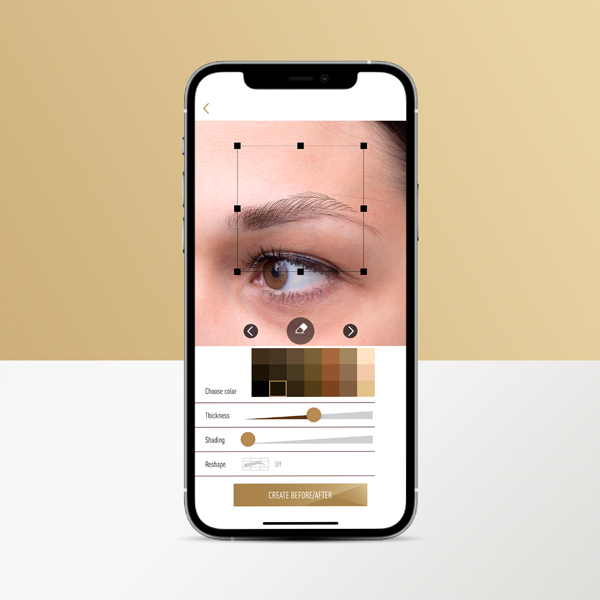 Select the colour
It is very important to choose the right colour for your client. Base your choice on the natural hair and skin colour. Other factors such as eye colour, freckles or the client's age can also be helpful in your decision.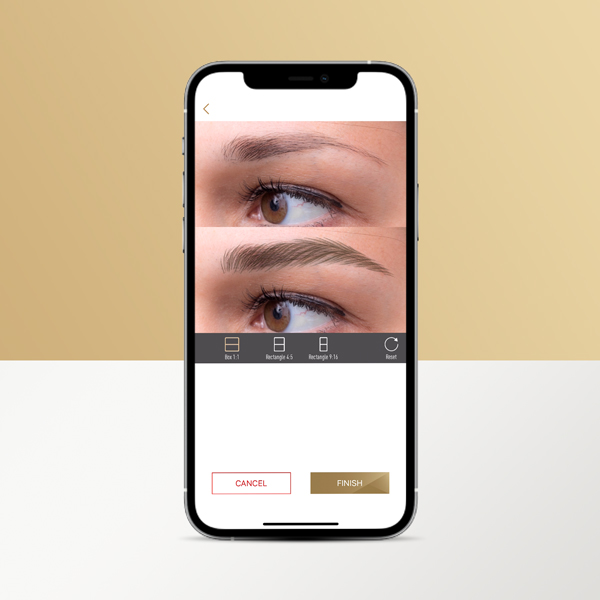 Create a before & after photo
Create the perfect before and after photo, ideal for promoting your work and sharing on social media! Enjoy your clients' satisfaction as they see the outcome of your work through this photo, in which they can see the comparison of their eyebrows before and after the treatment even better.