The PhiLaser Type R 2.0 offers the best value for money. It is four times faster than its predecessor, and therefore allows for the highest efficiency. Remove tattoos, age spots and hyperpigmentation quickly and reliably.
One of the most significant changes of the new laser is the improvement of the pulse duration. While the predecessor had a pulse duration of 8 nanoseconds, our new PhiLaser Type R 2.0 needs only 2 nanoseconds. So the machine is four times quicker! The shorter pulse shreds the particles finer and thus allows the immune cells to remove them more easily.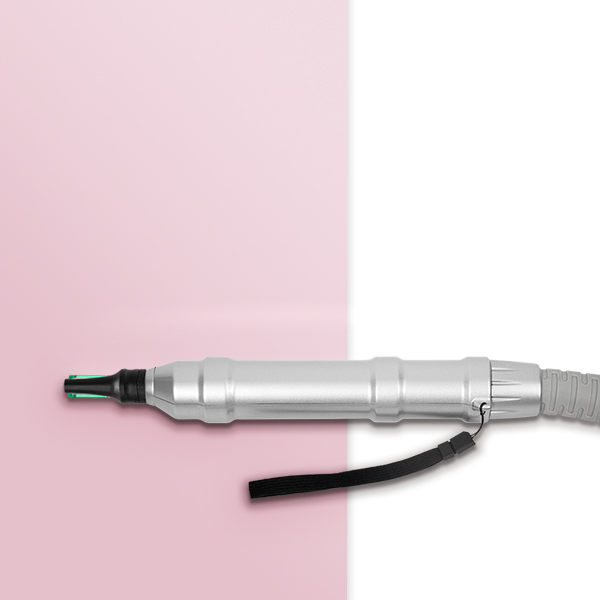 1x PhiLaser
1x Black Head (1320 nm)
1x Metal Head (1064 nm)
1x Green Head (532 nm)
1x Gun (trigger)
1x Foot pedal (trigger)
1x Water hose
2x Extension plugs
1x Client glasses
1x Technician glasses
2x Carbon Gel 100ml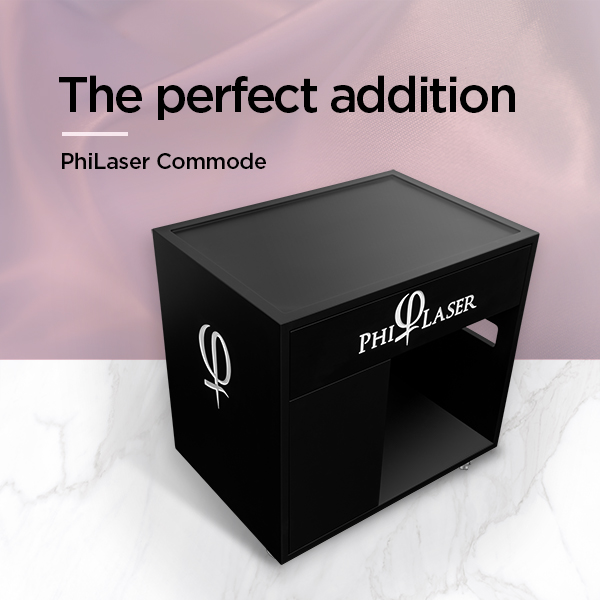 The perfect addition to your PhiLaser Type R 2.0 is the PhiLaser Commode. It fits into any work environment thanks to its universal black and white design. The product's wheels allow particularly convenient use of the device during work and the smooth surface is easy to clean.